World Trade Organization (WTO) Has Ruled Against India's Sugar Subsidies: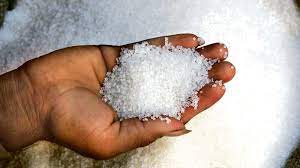 A panel set up by the Dispute Settlement Body (DSB) of the World Trade Organization (WTO) has ruled against India's sugar subsidies.
It has asked it to "withdraw its prohibited subsidies under the Production Assistance, the Buffer Stock, and the Marketing and Transportation Schemes within 120 days from the adoption of [the] report".
The panel circulated its report, 'India — Measures Concerning Sugar and Sugarcane', on December 14. The report is yet to be adopted (or rejected) by the WTO's full membership.
Three countries, Australia, Brazil and Guatemala, had complained about "support allegedly provided by India in favour of producers of sugarcane and sugar (domestic support measures), as well as all export subsidies that India allegedly provides for sugar and sugarcane (export subsidy measures)".
India's domestic support and export subsidy measures appeared to be inconsistent with various articles of the WTO's Agreement on Agriculture and the Agreement on Subsidies and Countervailing Measures (SCM), and Article XVI (which concerns subsidies) of the General Agreement on Trade and Tariffs (GATT).
India provides domestic support to sugarcane producers that exceeds the de minimis level of 10% of the total value of sugarcane production, which they said was inconsistent with the Agreement on Agriculture.