Air India Now Formally Handed Over To Tata Group: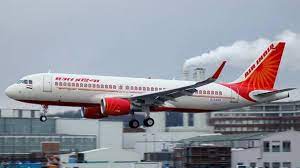 The Union government has transferred its shares in Air India, along with control and management, to Tata Sons subsidiary, Talace, ending a disinvestment process that started five years ago.
Tatas will get Air India's fleet of 141 planes, along with ownership of iconic Brands like Air India, Indian Airlines & the Maharajah.
As many as 13,500 permanent and contractual employees will also move to the Tata fold and have to be retained at least for one year.
The Tata Group now owns three airlines along with Vistara in which it has a 51% stake and AirAsia India where it owns 84% stake.
The three airlines together account for 24% of the market share in the aviation sector.
The airline was founded in 1932, when JRD Tata piloted the inaugural flight between Karachi and Bombay.
It was then known as Tata Airlines.
The government acquired a 49% stake in the carrier in 1948, followed by its nationalisation in 1953.
The airline was renamed as Air India International, and domestic flights were transferred to Indian Airlines.
In 2007, the two airlines were merged. This along with a massive aircraft order a few years earlier plunged the new entity into debt as it failed to earn profit ever since.