Standard Operating Procedure : CBIC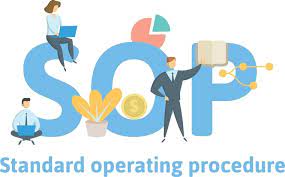 The Central Board of Indirect Taxes and Customs (CBIC) has issued a standard operating procedure (SoP) to prevent the use of freebies, illicit liquor, and other prohibited items to lure voters during upcoming elections in India.
SoP is a set of guidelines and instructions that define how a particular task or process should be carried out. SoPs are created to ensure consistency, efficiency, and compliance with established protocols
The SoP aims to ensure fair and transparent elections by preventing the flow of suspicious cash, illicit liquor, drugs/narcotics, freebies and smuggled goods during assembly and general elections.
In line with the directions of the Election Commission, CBIC has instructed its field officials to monitor both monetary and non-monetary inducements used during the election process.
The officials will establish surveillance teams, conduct checks on vehicles and warehouses, and apprehend smuggled goods. Setting up flying squads and static surveillance teams for vehicles check and verification of warehouses.
Movement of items like saris, party flags etc. associated with candidates or political parties without an e-way bill may be confiscated.
The tax officers will report their activities to the Election Commission on a daily basis.
CBIC:
It is a government body under the Ministry of Finance in India.
It is responsible for formulating policies related to customs, excise duties, GST, and narcotics.