Exercise Ekuverin: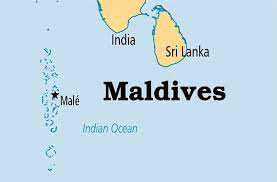 The Exercise Ekuverin is a joint military exercise held between India and Maldives. It is held between the armies of India and Maldives.
Ekuverin means "Friends" in Dhivehi language.
It is an Indo – Aryan language. It is spoken in India, Lakshadweep and Maldives.
The Exercise is being conducted between India and Maldives since 2008.
In 2019, the exercise was held in Pune, Maharashtra and in 2018, it was held in Maldives.
Exercise Ekuverin 2021
The 2021 Exercise Ekuverin was held in Maldives.
The exercise focused on enhancing inter – operability between the armed forces of India and Maldives.
It also included counter – insurgency and counter – terrorism operations.
The joint exercise in 2021, also conducted sports and cultural activities to enhance the bilateral and defence relations.