Extradition Of Nirav Modi: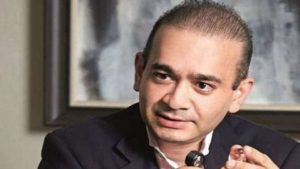 The U.K.'s Home Department has approved the extradition of diamond merchant Nirav Modi to India in connection with the ₹13,758 crore Punjab National Bank (PNB) fraud.
This comes two months after the Westminster Magistrates' Court in London ruled that a prima facie case was made out against him.
The accused now has the legal recourse of approaching the U.K. High Court within 14 days to seek permission for moving an appeal against the Secretary of State's decision.
Unless there is an appeal, a requested person must be extradited within 28 days of the Secretary of State's decision to order extradition (subject to any appeal)
A special court, in December 2019, declared diamond businessman Nirav Modi a fugitive economic offender, on a plea of the Enforcement Directorate.
Fugitive Economic Offender:
A person can be named an offender under the law if there is an arrest warrant against him or her for involvement in economic offences involving at least Rs. 100 crore or more and has fled from India to escape legal action.
The procedure:
The investigating agencies have to file an application in a Special Court under the Prevention of Money-Laundering Act containing details of the properties to be confiscated, and any information about the person's whereabouts.
The Special Court will issue a notice for the person to appear at a specified place and date at least six weeks from the issue of notice.
Proceedings will be terminated if the person appears. If not the person would be declared as a Fugitive Economic Offender based on the evidence filed by the investigating agencies.
The person who is declared as a Fugitive Economic Offender can challenge the proclamation in the High Court within 30 days of such declaration according to the Fugitive Economic Offenders Act, 2018.