Facebook-owned WhatsApp recently updated its privacy policy: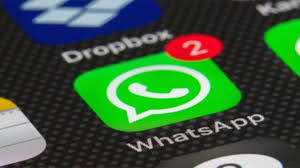 Facebook-owned WhatsApp recently updated its privacy policy, triggering a mass digital migration of users from the messaging platform to its rivals. The switch gained momentum after the Elon Musk urged his followers on Twitter to install the Signal app.
Signal is a cross-platform centralized encrypted messaging service developed by the Signal Technology Foundation and Signal Messenger LLC.
The non-profit Signal Foundation was launched in 2018 with initial funding of $50 million from Brian Acton.
It uses the Internet to send one-to-one and group messages, which can include files, voice notes, images and videos. It can also be used to make one-to-one and group voice and video calls.
Signal uses standard cellular telephone numbers as identifiers and secures all communications to other Signal users with end-to-end encryption.
Recent Development:
On 7 January 2021, Signal saw a surge in new user registrations due to a WhatsApp privacy policy change and a Signal endorsement by Elon Musk and Edward Snowden via Twitter.
Between 12 and 14 January 2021, the number of Signal installations listed on Google Play increased from over 10 million to over 50 million.
On 15 January 2021, due to the surge of new users, Signal was overwhelmed with the new traffic and was down for all users.
The service was later restored.