First Jharkhand Migrant Survey: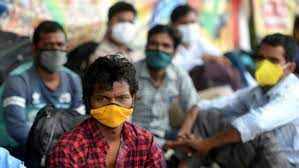 The first Jharkhand Migrant Survey (JMS) was recently conducted across 24 districts of the state.
Nearly 8.5 lakh migrant workers belonging to the state travelled back to Jharkhand during the Covid crisis.
The initiative is part of the state's Safe and Responsible Migration Initiative (SRMI), which was launched in 2021-end and includes the preparation of a database of migrant workers.
Jharkhand is not the only state to conduct migrant labour surveys.
Kerala has been a pioneer in this field, followed by states like Tamil Nadu and Punjab.
But there is a basic difference in labour movement between Kerala and Jharkhand.
In Kerala, workers mostly go abroad (mainly to Gulf countries).
However, the issue is internal migration in Jharkhand.