Fisheries Startup Grand Challenge: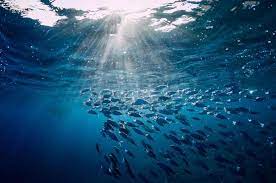 The Department of Fisheries, Ministry of Fisheries, Animal Husbandry & Dairying In association with Startup India, the Ministry of Commerce and Industry inaugurated the Fisheries Startup Grand Challenge.
The challenge has been launched with an objective to provide a platform to start-ups within the country to showcase their innovative solutions within the Fisheries and Aquaculture sector.
The solutions should be devised for resolving issues across the fisheries value chain for increasing aquaculture productivity from the current national average of 3 tons to 5 tons per hectare, doubling exports earnings and reducing post-harvest losses from 25% to 10%.
The challenge is expected to foster start-up culture within the sector and to establish a strong foundation of the entrepreneurial model, the Department of Fisheries has earmarked funds to the tune of Rs. 3.44 Crore for the challenge.