Five Eyes Alliance: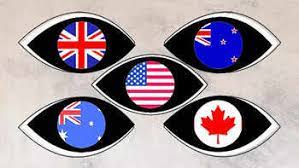 The recent India-Canada standoff regarding allegations of Indian government involvement in the killing of a separatist leader in Canada has brought attention to the role of the Five Eyes Alliance.
Five Eyes Alliance refers to an intelligence-sharing partnership among five countries: the United States, the United Kingdom, Australia, Canada, and New Zealand.
These nations collaborate closely on intelligence matters, sharing information to protect their shared national interests.
The alliance traces its origins back to World War II when the UK and the US decided to share intelligence after successfully breaking German and Japanese codes.
It began as the Britain-USA (BRUSA) agreement, later evolving into the UK-USA (UKUSA) agreement, with Canada joining in 1949 and New Zealand and Australia in 1956.