Fly Ash Management And Utilisation Mission: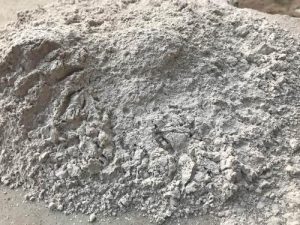 The National Green Tribunal (NGT) directed the constitution of a 'Fly Ash Management and Utilisation Mission.
The order by the NGT takes note of the 'unscientific handling and storage' of the fly ash by coal thermal power stations.
For example, the draining of industrial effluents and fly ash in the Rihand Reservoir.
The Fly Ash Management and Utilisation Mission, besides monitoring the disposal of annual stock of unutilised fly ash, will also see how 1,670 million tonnes of legacy (accumulated) fly ash could be utilized in the least hazardous manner and how all safety measures could be taken by the power plants.
The Mission will hold its first meeting within one month to assess the fly ash management situation in coal power plants and to prepare action plans to build road maps for ash utilisation by individual plants.
These meetings shall be conducted each month, for a year.
Aim: To 'coordinate and monitor issues relating to the handling and disposal of fly ash and associated issues.'
Head & Nodal Agency:
The Mission is to be jointly headed by the secretaries of the Union Ministry of Environment, Forest & Climate Change (MoEF&CC), Union Ministry of Coal and Power, keeping on board chief secretaries of respective states where the mission is being implemented.
The secretary of MoEF&CC will be the nodal agency for coordination and compliance.
Fly Ash:
Fly ash is an unwanted unburnt residue of coal combustion in a coal thermal power plant.
It is emitted along with flue gases during the burning of coal in a furnace and collected using the electrostatic precipitators.
The fly ash collected with the help of precipitators is converted into a wet slurry to minimise fugitive dust emissions.
It is then transported to the scientifically designed ash ponds through slurry pipelines.
Composition: Fly ash includes substantial amounts of silicon dioxide (SiO2), aluminium oxide (Al2O3), ferric oxide (Fe2O3) and calcium oxide (CaO).