Food Waste Index Report 2021: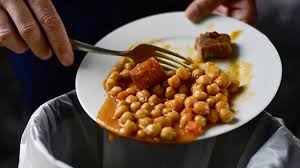 The United Nations Environment Programme (UNEP) released the Food Waste Index Report 2021.
It has revealed that 17% of all food available at the consumer level (11% in households, 5% in foodservice and 2% in retail) was wasted in 2019 and around 690 million people had to go hungry.
About the Report:
It presents the most comprehensive food waste data collection, analysis, and modelling to date, generating a new estimate of global food waste.
It also publishes a methodology for countries to measure food waste, at household, foodservice, and retail levels, to track national progress towards 2030.
In contrast to the Food Loss Index, the Food Waste Index measures total food waste (rather than loss or waste associated with specific commodities).
Findings:
This report estimates that around 931 million tonnes of food waste were generated in 2019.
61% of which came from households, 26% from foodservice and 13% from retail.
Food waste generation is found to be equally relevant across all income countries such as high, upper‑middle and lower-middle-income countries.
Developed Countries like Austria produce very low amounts of waste at 39 kg/capita/year. On the other hand, countries like Nigeria are producing waste at 189 kg/capita/year. For India, the waste in kg/capita/year was 50.
This diverges from earlier narratives concentrating consumer food waste in developed countries, and food production, storage and transportation losses in developing countries.
Global food waste data availability is currently low, and measurement approaches have been highly variable.