Formation Of Three Grievance Appellate Committees: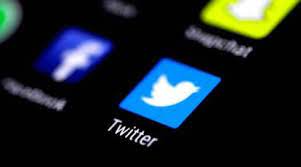 The Union government notified the formation of three Grievance Appellate Committees (GACs) that will address user complaints against social media and other internet-based platforms.
These panels will also be empowered to oversee and revoke content moderation-related decisions taken by these platforms.
Each of the three GACs will have a chairperson, two whole-time members from different government entities and retired senior executives from the industry for a term of three years from the date of assumption of office.
The First Panel: It will be chaired by the chief executive officer of the Indian Cyber Crime Coordination Centre under the Ministry of Home Affairs.
The Second Panel: It will be chaired by the joint secretary in charge of the Policy and Administration Division in the Ministry of Information and Broadcasting.
The Third Panel: It will be chaired by a senior scientist at the Ministry of Electronics and IT (MeitY).
The GACs will deal with two categories of disputes:

Violation of law and rights of users including the right to free speech and privacy
Contractual dispute between a platform's community guidelines and a user

The GACs will act also act as a layer of a tech-sector regulator that the MeitY is expected to prescribe under the upcoming Digital India Bill, which is the successor to the Information Technology Act, 2000.
The GACs will adopt an online dispute resolution mechanism where the entire appeal process, from its filing to the final decision, will be done online.
Any person aggrieved by a decision of the grievance officer of a social media intermediary will be allowed to file an appeal to the GAC within a period of thirty days.
The GAC will have to deal with the appeal and resolve it within a month of receipt of the appeal.