Layoff Of Employees: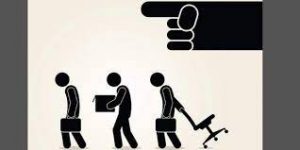 The International Business Machines Corp (IBM) has announced that it would be laying off about 3,900 employees.
It is the latest in the series of Big Tech layoffs in 2022, the tech sector alone shed more than 1,50,000 employees, with several more job cuts being announced since the start of the new year, over 40,000.
The biggest tech companies in the US (Alphabet, Amazon, Microsoft, and Facebook-owned Meta) have accounted for 51,000 of the tech layoffs in recent months.
Reason:
The Covid-19 Pandemic had already slowed down the growth and in 2022, when the pandemic eased, Russia invaded Ukraine and central banks around the world started sounding caution about an impending recession.
These companies are apprehensive of potential economic recession, with inflation soaring in most parts of the world.
Growth has indeed slowed down from pandemic levels, analysts also project that the five big tech companies, including Apple, are headed to report dismal profits for the October to December (2022) period.
A Reuters analysis states that Amazon is expected to report that earnings fell 38% and revenue grew at the slowest pace in more than 22 years.
Cost-cutting is one of the main reasons for lay off because the companies are not making enough profits to cover their expenses or because they need substantial extra cash to address paying off debt.
Indian Startups have also faced this trouble with media reports saying that more than ten thousand employees have been laid off by startups in mainly the edtech and ecommerce sectors in 2022.
Along with the ease in pandemic, peoples' sparing more time on internet has gone down, resulting in heavy losses to these big tech companies.
During Pandemic the overall consumption saw an upsurge following which the companies went to increase their output to meet the market requirements, which has significantly come down.