G7 Digital Trade Principles: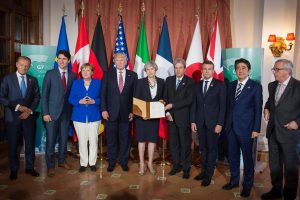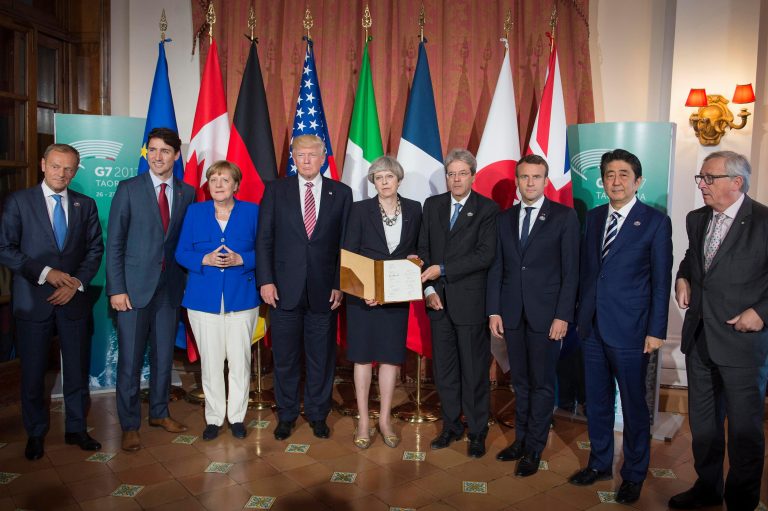 The Group of Seven (G7) wealthy nations agreed on a joint set of principles to govern cross-border data use and digital trade.
The deal is a first step in reducing trade barriers, and could lead to a common rulebook of digital trade.
Earlier, India attended the 47th G7 Summit as a guest country.
Digital Trade: It is broadly defined as trade in goods and services that is either enabled or delivered digitally, encompassing activities from the distribution of films and TV to professional services.
G7 Digital Trade Principles:
Open Digital Markets: Digital and telecommunications markets should be competitive, transparent, fair, and accessible to international trade and investment.
Cross Border Data Flows: To harness the opportunities of the digital economy and support the trade of goods and services, data should be able to flow freely across borders with trust, including the trust of individuals and businesses.
Safeguards for Workers, Consumers, and Businesses: Labour protections must be in place for workers who are directly engaged in or support digital trade, providing decent conditions of work.
Digital Trading Systems: To cut red tape and enable more businesses to trade, governments and industry should drive forward the digitisation of trade-related documents.
Fair and Inclusive Global Governance: Common rules for digital trade should be agreed and upheld at the World Trade Organization (WTO).
These rules should benefit workers, consumers, and businesses in developing economies, as well as those in developed economies, while safeguarding each country's right to regulate for legitimate public policy objectives.