Cultural Heritage Of India: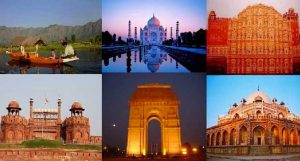 Minister of Culture and Tourism informed Parliament about the Measures taken by the Government to preserving and promoting the traditional cultural heritage of India.
The Ministry of Culture formulated a scheme titled "Scheme for Safeguarding the Intangible Heritage and Diverse Cultural Traditions of India", with the objective of promoting the rich Intangible Cultural Heritage of India.
India has successfully inscribed 13 Intangible Cultural Heritage (ICH) elements in the UNESCO Representative List of Intangible Cultural Heritage of Humanity under the 2003 Convention.
As the first step towards the making of a National Inventory of ICH, the Ministry of Culture (MoC) has put up a list in April 2020 on its website called "National list for ICH".
The National list of Intangible Cultural Heritage (ICH) of India is an attempt to recognize the diversity of Indian Culture embedded in its Intangible Heritage.
Following UNESCO's 2003 Convention for the Safeguarding of the Intangible Cultural Heritage, this list has been classified into five broad domains in which Intangible Cultural Heritage is manifested:

Oral traditions and expressions, including language as a vehicle of the Intangible Cultural Heritage
Performing Arts
Social practices, Rituals, and Festive events
Knowledge and practices concerning Nature and the Universe
Traditional Craftsmanship
Need Monthly Current Affairs PDF?
Get everything on your phone with our all in one app for your UPSC Preparation.
Get daily current affairs on you phone
Download monthly current affairs PDF
All India daily mock tests with ranking