Report Fish Disease App: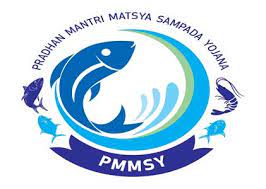 The Union Minister for Fisheries, Animal Husbandry and Dairying will launch the Report Fish Disease (RFD) App at Krishi Bhawan, New Delhi.
Report Fish Disease App will strengthen the farmer-based disease reporting system and for improving the reporting of aquatic animal diseases in the country.
The app has been developed by ICAR-NBFGR under National Surveillance Programme for Aquatic Animal Diseases (NSPAAD).
Funded under: Pradhan Mantri Matsya Sampada Yojana by the Department of Fisheries, Ministry of Fisheries, Animal Husbandry and Dairying, Government of India.
It will help the farmers in reporting the incidence of diseases in finfish, shrimps, and molluscs on their farms with the field-level officers and fish health experts.
This shall help farmers in getting scientific advice for the efficient management of the disease.
The data regarding the diseases will be stored on temporal & spatial scales and can be used for mapping the disease cases.
It would support farmers in improving farmer-based reporting, getting scientific advice, and reducing losses due to diseases, thereby increasing farmers' income.