Global Conference On Compressed Biogas: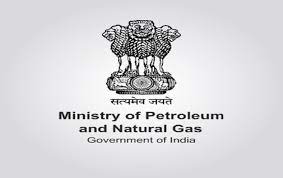 The global Conference on Compressed Biogas is to be held in New Delhi soon.
Global Conference on Compressed Biogas is organized by the Ministry of Petroleum & Natural Gas.
The theme of the conference is – Towards Progressive Policy Framework for a Robust CBG Foundation and Growth.
The objectives:-

to apprise the industry regarding the initiatives taken by the government of India for the development of compressed biogas industry and
to identify the areas where policy modifications are required.

India is dedicated to achieve a net zero target by 2070 and the government has taken several initiatives to reduce emissions.
Compressed Biogas (CBG) has higher calorific value and properties similar to CNG.
It can be utilized as alternative green renewable and can replace CNG in automotive, industrial and commercial areas, given the abundance of biomass availability within the country.
The discussion will focus on the feedstock availability, CBG offtake, fermented organic manure, carbon credits, incentives, investment and financing for the CBG industry and biofuel policies of different states + CBG producers on state policies & international experiences.
TERI, NAMA Facility, Deutsche Gesellschaft für Internationale Zusammenarbeit (GIZ) GmbH and LCB Forum (Low Carbon Biofuel Forum), Greece are the institutional partners.
Indian Oil Corporation, Verbio India, Canara Bank, IndianOil Adani Ventures Limited – IAV Biogas, SBI Capital, SIDBI, Praj Industries and Maschinenfabrik Bernard KRONE GmbH are also supporting this conference.