Global Greenhouse Gas Watch (G3W):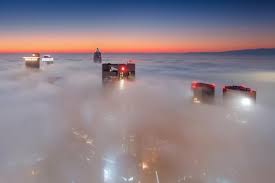 The 19th World Meteorological Congress (WMC) has approved the Global Greenhouse Gas (GHG) Watch (G3W), a GHG monitoring initiative, to reduce the heat-trapping gases and combat Climate Change.
The World Meteorological Organisation (WMO) in the Collaboration with WHO also framed 2023-2033 Implementation Plan for Advancing Climate, Environment and Health Science and Services to manage the impact of Climate Change.
Greenhouse Gas Watch (G3W) will establish internationally coordinated top-down monitoring of greenhouse gas fluxes to support the provision of actionable information to the UNFCCC Parties and other stakeholders.
The GHG watch will fill critical information gaps and provide an integrated and operational framework.
The framework will bring all space-based and surface-based observing systems, as well as modeling and data assimilation capabilities, under one roof.
The monitoring infrastructure will build on and expand WMO's long-standing activities in GHG monitoring, implemented as part of the Global Atmosphere Watch (GAW) and via its Integrated Global GHG Information System (IG3IS).
The GAW of WMO focuses on building a single coordinated global understanding of atmospheric composition, its change, and helps to improve the understanding of interactions between the atmosphere, the oceans and the biosphere.
IG3IS aims to coordinate an integrated global GHG information system, linking inventory and flux model based information with atmospheric observations and modelling, to provide the best possible estimates of greenhouse gas emissions at the national and urban scales.