Report On Levels And Trends In Child Malnutrition: Joint Child Malnutrition Estimates: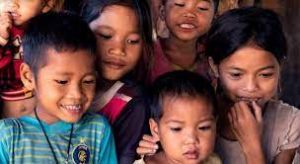 UNICEF (United Nations Children's Fund), WHO (World Health Organization), World Bank Group have released a report titled- "Levels and trends in child malnutrition: Joint Child Malnutrition Estimates (JME)", stating that in 2020, 18.7 % of Indian children were affected by Wasting caused by poor nutrient intake.
Findings of the Report:
Half of all children with wasting in the world live in India.
In 2022, an estimated 45 million children under five (6.8 %) were affected by wasting globally, of which 13.6 million were suffering from severe wasting.
More than three quarters of all children with severe wasting live in Asia and another 22 % live in Africa.
India had a stunting rate of 31.7 % in 2022, down from 41.6 % in 2012, a decade ago.
Some 148.1 million of children under age five worldwide, were affected by stunting in 2022.
Nearly all children affected lived in Asia (52 % of the global share) and Africa.
There are 37 million children under five who are overweight globally, an increase of nearly four million since 2000.
India had an overweight percentage of 2.8 % in 2022, compared to 2.2 % in 2012.
There is insufficient progress to reach the 2025 World Health Assembly (WHA) global nutrition targets and UN-mandated Sustainable Development Goal target 2.2.
WHA global Nutrition Targets are:

Reduce stunting by 40% in children under 5
Reduce the prevalence of anaemia by 50% among women in the age group of 19-49 years
Ensure 30% reduction in low-birthweight
Ensure no increase in childhood overweight;
Increase the rate of exclusive breastfeeding in the first six months up to at least 50%
Reduce and maintain childhood wasting to less than 5%.