Daily Current Affairs for Government Exams:
Today Current Affairs: 5th September 2020 for UPSC IAS exams, State PSC exams, SSC CGL, State SSC, RRB, Railways, Banking Exam & IBPS, etc
Contents:
The State of Young Child in India' report,
"Act of God" :
Dr. Radhakrishnan:
Judicial disqualification,:
.5th BRICS Culture Ministers' Meeting
Draft Data Empowerment and Protection Architecture (DEPA):
Revised Guidelines for Parole and Furlough: MHA:
NATO mediation.:
Other important current affairs:
1.'The State of Young Child in India' report,: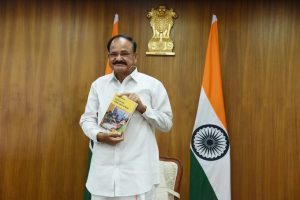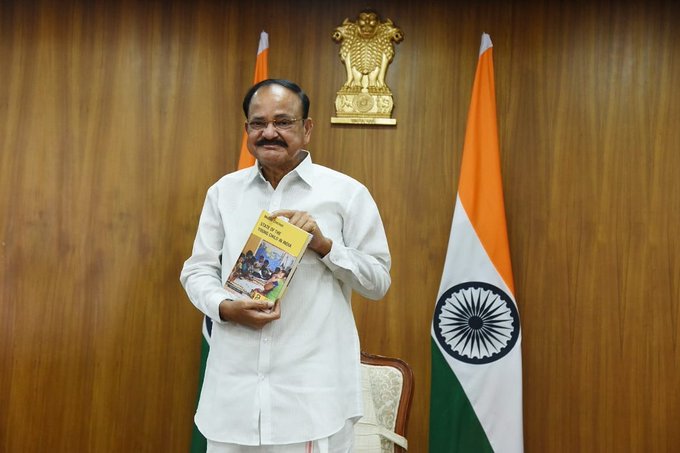 Vice President Venkaiah Naidu released 'The State of Young Child in India' report, a comprehensive account of the challenges related to early child development in India.
The report has been prepared by Mobile Creches a policy advocacy organization that works with the underprivileged children across India.
Quoting from the report, the Vice President said that of the 159 million children aged below 6 years in India, 21 percent are undernourished, 36 percent are underweight and 38 percent do not receive full immunization.
The report also pointed to the insurmountable evidence of the huge returns on investment in Early Childhood Development (ECD) at the individual, household, and country levels.
Based on ranking and values on the Young Child Outcome Index (YCOI), the report named Kerala, Goa, Tripura, and Tamil Nadu to be among the top performers, while eight states– Assam, Meghalaya, Rajasthan, Chhattisgarh, Madhya Pradesh, Jharkhand, Uttar Pradesh, and Bihar– with scores below the national average lagged behind.
2."Act of God" :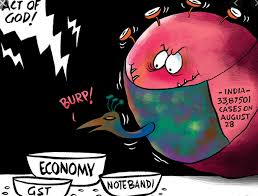 This week, attributing the shortfall in GST collections to disruptions due to Covid-19, Finance Minister Nirmala Sitharaman said the economy is facing an Act-of-God-like situation.
The law of contracts is built around a fundamental norm that the parties must perform the contract.
However, the law carves out exceptions when the performance of the contract becomes impossible to the parties.
A force majeure clause (FMC) is one such exception that releases the party of its obligations to an extent when events beyond their control take place and leave them unable to perform their part of the contract. FMC is a clause that is present in most commercial contracts and is a carefully drafted legal arrangement in the event of a crisis.
Generally, an "Act of God" is understood to include only natural unforeseen circumstances, whereas force majeure is wider in its ambit and includes both naturally occurring events and events that occur due to human intervention. However, both concepts elicit the same consequences in law.
The Indian Contract Act, 1872 provides that a contract becomes void if it becomes impossible due to an event after the contract was signed that the party could not prevent.
The International Chamber of Commerce has developed a Model Code on the force majeure clause reflecting current international practice.
3.Dr. Radhakrishnan: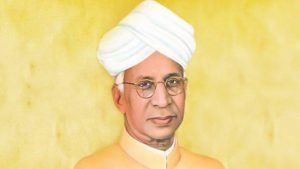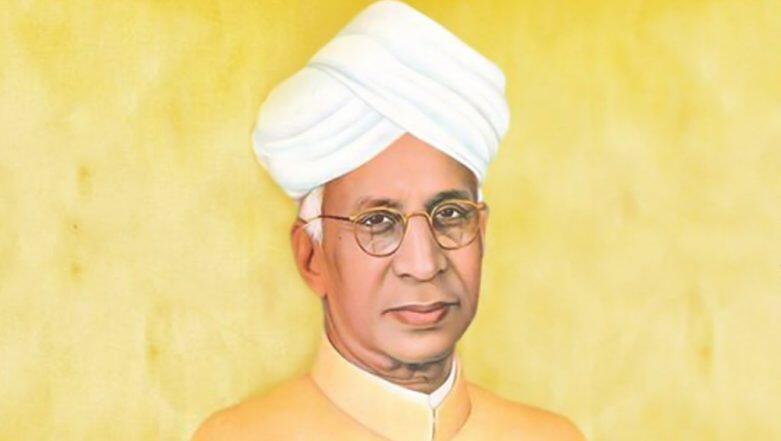 Teacher's Day is observed annually on September 5.
The day commemorates the birth anniversary of Radhakrishnan.
About Dr Sarvepalli Radhakrishnan:
He was born on September 5, 1888 in Thiruthani, Tamil Nadu.
He was India's first Vice President and second President.
His book, 'The Philosophy of Rabindranath Tagore' attracted global attention to Indian philosophy.
His philosophy was grounded in Advaita Vedanta.
He defended Hinduism against "uninformed Western criticism" and played a major role in the formation of contemporary Hindu identity.
His other works include Indian Philosophy, (1923-27), The Philosophy of the Upanishads (1924), An Idealist View of Life (1932), Eastern Religions and Western Thought (1939), and East and West: Some Reflections (1955).
He was awarded the Bharat Ratna, India's highest civilian award, in 1954.
He received a knighthood in 1931 and honorary membership of the British Royal Order of Merit in 1963.
He was elected chairman of UNESCO's executive board in 1948.
He was one of the founders of Helpage India, a renowned NGO for elderly underprivileged in India.
He had also formed the Krishnarpan Charity Trust along with Ghanshyam Das Birla and some other social workers in the pre-independence era.
He was the first Indian to hold a chair at the University of Oxford – the Spalding Professor of Eastern Religion and Ethics (1936-1952)
In 1930, he was appointed Haskell lecturer in Comparative Religion at the University of Chicago.
4. Judicial disqualification,: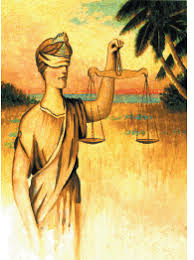 A judge of the Punjab and Haryana High Court has recused from hearing the anticipatory bail application moved by former Punjab Director General of Police (DGP) Sumedh Singh Saini, in connection with the case of disappearance and murder of a man in the year 1991.
The Judge, while recusing himself from the case referred the matter to the Chief Justice for listing.
Judicial disqualification, referred to as recusal, is the act of abstaining from participation in an official action such as a legal proceeding due to a conflict of interest of the presiding court official or administrative officer.
Motions to recuse or disqualify judges and other adjudicators have been made for all sorts of reasons.
Most commonly such motions are predicated upon a claim that the judge is biased in favor of one party, or against another, or that a reasonable objective observer would think he might be.
But such motions are also made on many other grounds, including the challenged judge's:
Interest in the subject matter, or relationship with someone who is interested in it.
Background or experience, such as the judge's prior work as a lawyer.
Personal knowledge about the parties or the facts of the case.
Ex parte communications with lawyers or non-lawyers.
Rulings, comments or conduct.
There are no definite rules on recusals by Judges.
Justice J. Chelameswar in his opinion in Supreme Court Advocates-on-Record Association v. Union of India (2015) held that "Where a judge has a pecuniary interest, no further inquiry as to whether there was a 'real danger' or 'reasonable suspicion' of bias is required to be undertaken".
Besides, In taking the oath of office, judges, both of the Supreme Court and of the high courts, promise to perform their duties, to deliver justice, "without fear or favor, affection or ill-will".
5.5th BRICS Culture Ministers' Meeting :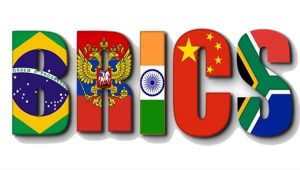 The 5th BRICS Culture Ministers' Meeting was held through video conference under the Chairpersonship of the Russian Federation.
BRICS is an acronym for the grouping of the world's leading emerging economies, namely Brazil, Russia, India, China, and South Africa.
In 2001, the British Economist Jim O'Neill coined the term BRIC to describe the four emerging economies of Brazil, Russia, India, and China.
The grouping was formalized during the first meeting of BRIC Foreign Ministers in 2006.
South Africa was invited to join BRIC in December 2010, after which the group adopted the acronym BRICS.
The chairmanship of the forum is rotated annually among the members, in accordance with the acronym B-R-I-C-S.
The BRICS Leaders' Summit is convened annually.
During the Sixth BRICS Summit in Fortaleza (2014) the leaders signed the Agreement establishing the New Development Bank (NDB). They also signed the BRICS Contingent Reserve Arrangement.
6.Draft Data Empowerment and Protection Architecture (DEPA):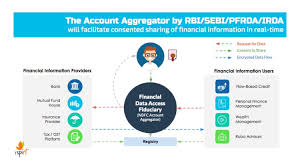 The NITI Aayog has released draft Data Empowerment and Protection Architecture (DEPA) which aims to promote greater user control on data sharing.
Key Points
DEPA will be empowering individuals with control over their personal data, by operationalizing a regulatory, institutional, and technology design for secure data sharing.
DEPA is designed as an evolvable and agile framework for good data governance.
DEPA empowers people to seamlessly and securely access their data and share it with third-party institutions.
The consent given under DEPA will be free, informed, specific, clear, and revocable.
Consent Managers: DEPA's Institutional Architecture will involve the creation of new market players known as User Consent Managers.
These will ensure that individuals can provide consent as per an innovative digital standard for every data shared.
These Consent Managers will also work to protect data rights.
Reserve Bank of India (RBI) issued a Master Directive creating Consent Managers in the financial sector to be known as Account Aggregators (AAs). A non-profit collective or alliance of these players is created called the DigiSahamati Foundation.
Open APIs: Open Application Programming Interfaces (APIs) enable the seamless and encrypted flow of data between data providers and data users through a consent manager.
Implementation: RBI, SEBI, IRDAI, PFRDA, and the Ministry of Finance will implement this model.
This regulatory foundation is also expected to evolve with time (eg. with the forthcoming Data Protection Authority envisaged under Personal Data Protection Bill, 2019).
Application
Financial sector:
Using DEPA, individuals and Micro, Small and Medium Enterprises (MSMEs) can use their digital footprints to access not just affordable loans, but also insurance, savings, and better financial management products.
The framework is expected to become functional for the financial sector starting fall 2020.
It will help in greater financial inclusion and economic growth.
Flow-based lending: If portability and control of data could allow an MSME owner to digitally share proof of the business' regular tax (GST) payments or receivables invoices easily, a bank could design and offer working capital loans based on demonstrated ability to repay (known as flow based lending) rather than only offering bank loans backed by assets or collateral.
Telecom Sector:
DEPA is also being launched in the telecom sector following a Telecom Regulatory Authority of India (TRAI) consultation report on privacy released in July 2018.
Government Departments: The first major government department to become a Government Information Provider will be the Goods and Services Tax (GST).
In future, departments with data on individuals and MSMEs could adopt the specifications to improve the ease of doing business or create greater data portability of individual education, jobs, or transaction data.
Healthcare:
National Health Authority which has been tasked with implementing the National Digital Health Mission, is piloting the DEPA architecture for healthcare data.
Skilling: The Ministry of Skill Development and Entrepreneurship is encouraging adoption of a digital skill credential that could be used to address low data portability in employment by sharing verified information on work experience or educational training.
7.Revised Guidelines for Parole and Furlough: MHA: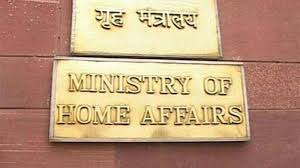 The Union Ministry of Home Affairs (MHA) has revised the Model Prison Manual, 2016 guidelines related to parole and furlough.
Revised Guidelines:
The MHA has asked states to not release prisoners, on parole and furlough, who are considered a threat to the security of the state or to individuals.
Imprisonment besides being a mode of punishment also aims at protecting the society from criminal activities, therefore release on parole is not an absolute right but a concession.
A balance is, therefore, considered essential between ensuring the rights of inmates and protecting society from further harm.
The parole rules of states to be reviewed about the benefits and detriments of such parole.
Parole and furlough may not be granted as a matter of routine and may be decided by a committee of officers and behavioral experts, especially for inmates sentenced for sexual offenses and serious crimes such as murder, child abduction, violence, etc.
Inclusion of an expert psychologist/ criminologist/correctional administration expert as a member of the sentence review board and in the committee which decides grant of parole and furlough to inmates and obtains their opinion before such temporary release.
Background:
In the wake of the Covid-19 pandemic, states are under pressure to release prisoners in order to avoid overcrowding in prisons. Earlier, the Supreme Court of India has also passed orders on measures taken to decongest prisons, correction homes, and detention centers due to the Covid-19 outbreak.
Prison is a state subject and all states have their own rules for parole, furlough, remission, and premature release based on good conduct of the prisoners.
The MHA guidelines came in the backdrop of reports of several prisoners being released on parole and furlough and some of them committing crimes out of jail.
Parole and Furlough
Parole:
It is a system of releasing a prisoner with the suspension of the sentence. The release is conditional, usually subject to behavior, and requires periodic reporting to the authorities for a set period of time.
Parole is not a right and is given to a prisoner for a specific reason, such as a death in the family or a wedding of a blood relative.
It may be denied to a prisoner even when he makes out a sufficient case, if the competent authority is satisfied that releasing the convict would not be in the interest of society.
Furlough:
It is similar to parole, but with some significant differences. It is given in cases of long-term imprisonment. The period of furlough granted to a prisoner is treated as remission of his sentence.
Unlike parole, furlough is seen as a matter of right for a prisoner, to be granted periodically irrespective of any reason, and merely to enable the prisoner to retain family and social ties, and to counter the ill-effects of prolonged time spent in prison.
8.NATO mediation.: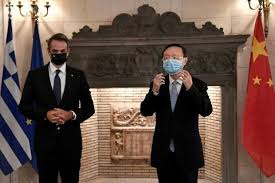 Greece rejects NATO mediation.
It says 'de-escalation' only after Turkey withdraws vessels from Greek waters.
Over recent weeks, tensions have been rising in the waters of the Eastern Mediterranean, prompted by what seems like a simple rivalry over energy resources.
Turkey has pursued an aggressive gas exploration effort, its research vessel heavily protected by warships of the Turkish Navy.
There have been encounters with rival Greek vessels and a third Nato country, France, has become involved, siding with the Greeks.
These tensions also highlight another shift in the region – the decline of US power.
latest tensions:
Tensions are mounting to the breaking point between Turkey and Greece over Turkey's drilling work near the Mediterranean island of Cyprus, which like Greece is an EU member country.
Turkey doesn't recognize the divided island of Cyprus as a state and claims 44 percent of Cyprus' exclusive economic zone as its own.
Cyprus was split along ethnic lines in 1974 when Turkey invaded in the wake of a coup by supporters of union with Greece.
North Atlantic Treaty Organization:
It is an intergovernmental military alliance.
Established by the Washington treaty.
Treaty that was signed on 4 April 1949.
Headquarters — Brussels, Belgium.
Headquarters of Allied Command Operations — Mons, Belgium.
Other important current affairs:
1. The Rajya Sabha Secretariat is considering changing the rules governing the Departmentally-Related Standing Committees' (DRSC) tenure to make it to two years from the present one year so that the panels have enough time to work on the subjects selected by them.
Reason for Extension: The tenure of all the DRSCs of Parliament is ending on 11th September 2020 and they can't hold deliberations till new panels are formed.
A significant amount of the tenure of the committees was lost due to the Covid-19 pandemic.
Many of the panels have not been able to complete reports on the subjects they were working on. For example, the Information Technology panel could not complete deliberations on "Safeguarding citizens' rights and prevention of misuse of social/online news media platforms including special emphasis on women security in the digital space", for which it summoned Facebook recently.
2.Priority Sector Lending (PSL) guidelines:
The Reserve Bank of India (RBI) released revised Priority Sector Lending (PSL) guidelines, which align with emerging national priorities and also bring a sharper focus on inclusive development.
The PSL guidelines were last reviewed for commercial banks in April 2015 and for Urban Co-operative Banks (UCBs) in May 2018.
Revised Guidelines:

Fresh Categories: Bank finance to start-ups up to Rs. 50 crore, loans to farmers for installation of solar power plants for solarisation of grid-connected agriculture pumps and loans for setting up Compressed BioGas plants have been included as fresh categories eligible for finance under the priority sector.
Farmers' Related: Higher credit limit has been specified for Farmers Producers Organisations (FPOs) undertaking farming with assured marketing of their produce at a predetermined price.

Loans for these activities will be subject to an aggregate limit of Rs. 2 crores per borrowing entity.
The targets prescribed for small and marginal farmers and weaker sections will be increased in a phased manner.
It has defined farmers with landholding of up to one hectare as marginal farmers, and farmers with a landholding of more than one hectare and up to 2 hectares as small farmers.

Boosting Credit: The credit limits for renewable energy, health infrastructure, including the projects under 'Ayushman Bharat', have been doubled.

Bank loans up to a limit of Rs. 30 crore to borrowers for purposes like solar-based and biomass-based power generators, windmills, non-conventional energy-based public utilities, etc. For individual households, the loan limit will be Rs. 10 lakh per borrower.
Bank loans up to a limit of Rs.10 crore per borrower for building healthcare facilities including under 'Ayushman Bharat' in Tier II to Tier VI centers have been allowed.

Addresses Disparity: It seeks to address the issues concerning regional disparities in the flow of priority sector credit at the district level which includes:

Ranking districts on the basis of per capita credit flow to the priority sector.
Building an incentive framework for districts with a comparatively low flow of credit and a dis-incentive framework for districts with a comparatively high flow of priority sector credit.
Higher weightage has been assigned to priority sector credit in 'identified districts' where priority sector credit flow is comparatively low.
3. The Ministry of Railways has proposed to decriminalize begging on trains or railway premises and compound the offense of smoking by levying spot fine and dropping all charges/action against the person involved.
These changes are part of an exercise to decriminalize/rationalize penalties under the provisions of the Railway Act, 1989.
On Begging:

Current Provision: Section 144 (2) of the Act holds that if any person begs in any railway carriage or upon a railway station, s/he shall be liable for punishment of either imprisonment for a term that may extend to one year, or with a fine that may extend to Rs. 2,000, or with both.
Proposed Amendment: Now the proposal is to amend the Section by stating that "No person shall be permitted to begin any railway carriage or upon any part of the Railway".
In 2018, Delhi High Court quashed a similar law that made begging in the national capital a punishable offence and held that law does not make any distinction between types of begging: voluntary or involuntary.
The law violated Article 14 (Equality before Law) and Article 21 (Right to Life and Personal Liberty) of the Constitution.
The Court held that the State cannot fail to do its duty to provide a decent life to its citizens and add insult to injury by arresting, detaining and, if necessary, imprisoning persons who beg in search for essentials of bare survival.
It noted that the city governments can bring in alternative legislation to curb any racket of forced begging after undertaking an empirical examination on the sociological and economic aspects of the matter.

On Smoking:

Current Provision: Section 167 of the Act holds that no person in any compartment of a train shall if objected to by any other passenger, smoke therein. Irrespective of any objections raised, the railway administration may prohibit smoking in any train or part of a train. Whosoever contravenes these provisions shall be punishable with a fine that may extend to Rs.100.
Proposed Amendment: If the person liable to pay the fine is willing to pay it immediately, the officer authorized may compound the offense by charging the maximum fine which will be paid to the railway administration. Provided that, the offender shall be discharged and no further proceeding shall be taken against him/her in respect of such offense.
4. Iran has granted IAEA inspectors access to one of two sites where undeclared nuclear activity may have taken place in the early 2000s.
Iran signed the nuclear deal in 2015 with the United States, Germany, France, Britain, China, and Russia.
Known as the Joint Comprehensive Plan of Action, or JCPOA, it allows Iran only to keep a stockpile of 202.8 kilograms (447 pounds).
However, as per IAEA reports, Iran continues to increase its stockpile of enriched uranium in violation of limitations set in the deal.
The suspected work on a uranium metal disk, which could be used as a nuclear weapon component, and on neutrons—which are used to trigger a nuclear implosion—point to Iranian work on a neutron initiator for a nuclear weapons test or nuclear weapons device.
Iran's stockpile of enriched uranium has grown by around 50% since February to 1,572 kilograms. That puts Iran's stockpile of the nuclear fuel far above the limit of 202.8 kilograms stipulated in the 2015 nuclear accord.
With 1,000 kilograms of low-enriched uranium, Iran would likely have enough material to fuel a single bomb once the material is further enriched, a process some experts believe could take as little as three months.
5. The 11th edition of exercise INDRA NAVY, a biennial bilateral maritime exercise between the Indian Navy and Russian Navy is scheduled in the Bay of Bengal from 04 to 05 September 2020.
Initiated in 2003, Ex INDRA NAVY epitomizes the long-term strategic relationship between the Navies of India and Russia.
The primary aim of exercise INDRA NAVY-20 is to further consolidate inter-operability built up by the two Navies over the years and also to enhance understanding and procedures for multi-faceted maritime operations.
The Indian Navy will be represented by guided-missile destroyer Ranvijay, indigenous frigate Sahyadri and fleet tanker Shakti, along with their integral helicopters.
The last edition of the exercise was conducted off Visakhapatnam in December 2018.
6. Joint Secretary, Ministry of Commerce & Industry, Government of India inaugurated the first Virtual Buyer and Seller Meet for loose diamonds. The two-day meeting is being organized by the Gem and Jewellery Export Promotion Council of India (GJEPC).
Gem Jewellery Export Promotion Council (GJEPC) is India's Apex body of Gems & Jewellery supported by the Ministry of Commerce and Industry, Govt. Of India.
The GJEPC is the apex body driving India's export-led growth in the gem and jewelry sector, since 1966.
Headquartered in Mumbai with regional offices across the country, the Council has over 7,000 members in its fold.