Report On Roadmap Of Solar Energy For Universal Energy Access: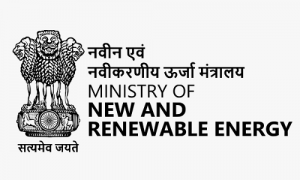 The Ministry of New and Renewable Energy (MNRE), in partnership with the International Solar Alliance, unveiled the report on 'Roadmap of Solar Energy for Universal Energy Access' developed under India's G20 presidency in 2023 showcases how solar energy can play a key role in achieving electricity access and providing socio-economic benefits globally.
The roadmap is unveiled during the 4th G20 Energy Transition Working Group held in Goa.
It focuses on achieving Universal Energy Access by 2030 and highlighted the crucial role of solar mini grids in driving sustainable energy solutions.
Highlights of the Report:
The roadmap emphasizes solar energy as a key solution to achieve Universal Energy Access by 2030.
It identifies around 59% (396 million people) of the unelectrified population best suited for electrification through solar-based mini-grids.
Approximately 30% of the unelectrified population (203 million people) can be electrified through grid extensions, and the remaining 11% of the unelectrified population (77 million people) through Decentralized Renewable Energy solutions.
A total investment of around USD 192 billion is required to accomplish the electrification goals, distributed among solar-based mini-grids, solar-based decentralized renewable energy solutions, and grid extensions.
Viability gap funding of around 50% (USD 48.5 billion) is needed to support mini-grid deployment.
The roadmap underscores the importance of addressing challenges related to policies, regulations, and financial risks for successful and sustainable scaling up of solar energy solutions.
It highlights the need for technical and financial expertise, skill development, and awareness creation in energy access-deficit regions to drive electrification initiatives.
The report advocates for increased investments, ecosystem development, and optimal resource utilization to accelerate universal energy access.
Integration of solar PV-based cooking solutions with electrification initiatives is emphasized as a way to enhance energy access in remote and underdeveloped areas.