Hardliner Ebrahim Raisi : Iran's President: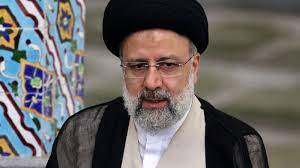 Hardliner Ebrahim Raisi became Iran's president. He succeeded Hassan Rouhani.
Iran's 13th presidential elections were recently held.
As per rules, the president should be a Shiite Muslim. Over 90 per cent of Iran's population is comprised of Shiite Muslims.
Raisi first came to prominence when he became the Prosecutor General of Karaj in 1980, when he became the Prosecutor of
Tehran and the First Deputy to the Head of Judiciary from 2004 to 2014 after which he became the Prosecutor General of Iran from 2014 to 2016.
In 2019, Raisi was appointed the head of Iran's judiciary, an appointment that sparked concerns because of his involvement in the mass executions of thousands of political prisoners in 1988 after the Iran-Iraq war.
Amnesty International has identified Raisi as a member of the "death commission" that carried out "enforced disappearance and extrajudicial executions of several thousand political dissidents in Evin and Gohardasht prisons near Tehran between late July and early September 1988. Victims' bodies were mostly buried in unmarked mass graves."
Raisi also has ties to the paramilitary group Islamic Revolutionary Guard Corps (IRGC).