New Tariff Guidelines, 2021: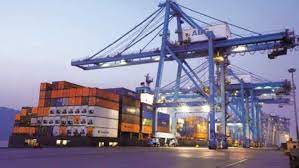 The Ministry for Ports, Shipping & Waterways has announced the new Tariff Guidelines, 2021 for the Public-Private Partnership (PPP) projects in Major Ports.
The new guidelines have been released in consonance of Major Port Authority Act, 2021.
New Guidelines:
Existing Scenario: The PPP concessionaires at Major Ports were constrained to operate under the stipulations of guidelines (by Tariff Authority for Major Ports (TAMP)).
On the other hand, private operators/PPP concessionaires at non-major ports were free to charge tariffs as per market conditions.
Concessionaire can be a person or company that has the right to sell a product or to run a business in PPP projects.
TAMP stands abolished according to the Major Port Authority Act, 2021.
Transition to Market-linked Tariffs: Currently, major port's PPP concessionaires handle around 50% of the total traffic handled by all the major ports in India.
The new guidelines allow the concessionaires at major ports to set tariffs as per market dynamics.
Major Port Authority Act, 2021:
In February 2021, Parliament passed the Major Port Authorities Bill, 2020, which seeks to provide greater autonomy and flexibility to major ports in the country and professionalise their governance.
It has granted port authority the power to fix tariffs, which will serve as a reference tariff for purposes of bidding for PPP projects.
It imparts faster and transparent decision making benefiting the stakeholders and better project execution capability.
In the Landlord Port Model, ports own the land and basic infrastructure, with operations and management being leased out to private players.