Harmonised Guidelines And Standards For Universal Accessibility In India: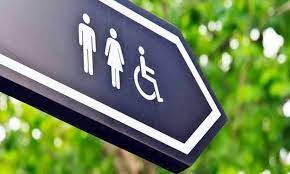 The Central Public Works Department (CPWD) released the Harmonised Guidelines and Standards for Universal Accessibility in India 2021 through its website in December 2021. However, an official associated with the project said a few minor tweaks were pending.
The guidelines are a revision of the Harmonised Guidelines and Space Standards for Barrier-Free Built Environment for Persons with Disabilities and Elderly Persons released by the CPWD, under the Ministry of Housing and Urban Affairs (MoHUA) in February 2016.
Drafted by a team of the Indian Institute of Technology-Roorkee and the National Institute of Urban Affairs of the MoHUA, the revised guidelines aim to give a holistic approach.
Earlier, the guidelines were for creating a barrier-free environment, but now we are focusing on universal accessibility
The guidelines say ramps are extremely crucial for providing an accessible mobility option, but it is equally important to understand that ramps have to adhere to given guidelines.
The guidelines provide the gradient and length of ramps — for example, for a length of six metres, the gradient should be 1:12. The minimum clear width of a ramp should be 1,200 mm, the guidelines say.
The guidelines are not just for persons with disabilities (PwD), but for those involved in planning projects, from the construction of government buildings to master-planning cities.
While making public buildings and transport fully accessible for wheelchair users is covered in the guidelines, other users who may experience temporary problems have also been considered.
For instance, a parent pushing a child's pram while carrying groceries or other bags, and women wearing saris.