New Guidelines For The Geo-Spatial Sector In India: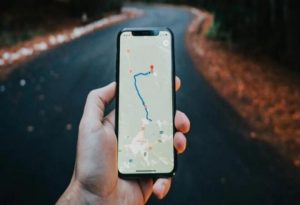 The Ministry of Science and Technology has released new guidelines for the Geo-spatial sector in India, which deregulates existing protocol and liberalizes the sector to a more competitive field.
The new guidelines:
The sector will be deregulated and aspects such as prior approvals for surveying, mapping and building applications based on that have been done away with.
For Indian entities, there will be complete deregulation with no prior approvals, security clearances and licences for the acquisition and production of geospatial data and geospatial data services, including maps.
Geospatial data :
It is data about objects, events, or phenomena that have a location on the surface of the earth.
The location may be static in the short-term, like the location of a road, an earthquake event or dynamic like a moving vehicle or pedestrian, the spread of an infectious disease.
Geospatial data combines location information, attribute information (the characteristics of the object, event, or phenomena concerned), and often also temporal information or the time at which the location and attributes exist.
Applications:

Geo-spatial data usually involves information of public interest such as roads, localities, rail lines, water bodies, and public amenities.
The past decade has seen an increase in the use of geospatial data in daily life with various apps such as food delivery apps like Swiggy or Zomato, e-commerce like Amazon, or even weather apps.
Present policy on geospatial data:
There are strict restrictions on the collection, storage, use, sale, dissemination of geo-spatial data, and mapping under the current regime.
The policy had not been renewed in decades and has been driven by internal as well as external security concerns.