HIMAR Systems: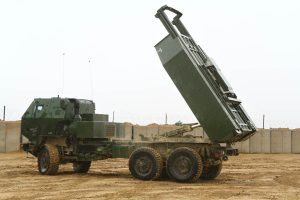 United States would send four HIMAR systems to Ukraine
The M142 HIMARS, a light multiple rocket launcher, was developed for the US Army in the late 1990s.
The High Mobility Artillery Rocket System (HIMARS) is mounted on a truck, and can carry a container with six rockets.
The HIMARS can launch a medium-range rocket, but is also capable of firing a longer-range missile, the Army Tactical Missile System, which has a range of about 300 km.