Horticulture Cluster Development Programme: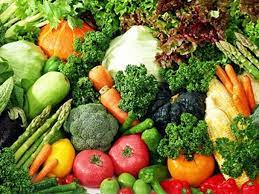 A meeting was held by the Union Ministry of Agriculture and Farmers Welfare for the Horticulture Cluster Development Programme (CDP).
Overall development of horticulture in the country would be focused with the help of the implementation of the CDP.
Horticulture is the branch of plant agriculture dealing with garden crops, generally fruits, vegetables, and ornamental plants.
Horticulture Cluster Development Programme:
It is a central sector programme aimed at growing and developing identified horticulture clusters to make them globally competitive.
Horticulture cluster is a regional/geographical concentration of targeted horticulture crops.
It is implemented by the National Horticulture Board (NHB) of the Ministry of Agriculture and Farmers' Welfare.
The states of Arunachal Pradesh, Assam, West Bengal, Manipur, Mizoram, Jharkhand, Uttarakhand etc. will also be included in the list of 55 clusters, identified with their focus/main crops.
Earlier, in pilot phase, it was implemented in 12 clusters covering 11 States/UTs.
The CDP aims to improve exports of targeted crops by about 20% and create cluster-specific brands to enhance the competitiveness of cluster crops.
Objective: To address all major issues related to the Indian horticulture sector including pre-production, production, post-harvest management, logistics, marketing and branding.
To leverage geographical specialisation and promote integrated and market-led development of horticulture clusters.
To converge with other initiatives of the Government such as the Agriculture Infrastructure Fund.
A lot of investment will also come in the horticulture sector through CDP.