Ceasefire Agreements Along The Line Of Control: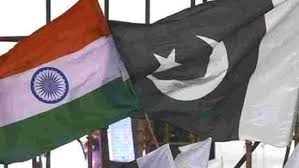 India and Pakistan have agreed to observe the 2003 ceasefire agreements along the Line of Control (LoC) and all other sectors.
The agreement comes in the wake of over 5000 instances of CrossFire Violations (CFVs) along the Line of Control (LoC) and other areas in Jammu and Kashmir, resulting in 46 fatal casualties in 2020.
The decision was taken after discussion between the two Director Generals of Military Operations (DGsMO).
2003 Ceasefire Agreements:
The original ceasefire agreement was reached in November 2003, four years after the Kargil War (1999).
The 2003 ceasefire agreement remains a milestone as it brought peace along the LoC until 2006. Between 2003 and 2006, not a single bullet was fired by the jawans of India and Pakistan.
But since 2006, ceasefire violations have become the norm with increasing frequency.
Backchannel Diplomacy:
Several signs indicate that back-channel diplomacy led up to the talks and helped produce a joint statement between the two sides, beginning with the Pakistan Army chief General's call for resolving the Kashmir issue "peacefully" earlier in the month of February 2021.
Pakistan supported India's five proposals for collaboration at the South Asian level on containing Covid-19.
India allowed the aircraft carrying Pakistan Prime Minister a clear passage to Sri Lanka, where the Pakistani leader declared a USD 50 million defense line of credit for Colombo.
However, during these apparent signs of back-channel negotiations, both sides have maintained their respective positions on the Kashmir issue.
After the Pakistan government moved to provide provisional provincial status for Gilgit Baltistan in November 2020, India hit out saying Gilgit Baltistan was an "integral part of India".