Subodh Kumar Jaiswal: New Director Of The CBI: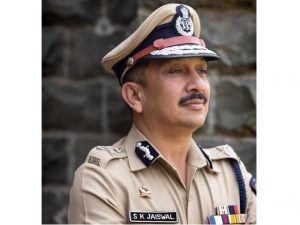 The Central Government has appointed 'Subodh Kumar Jaiswal' as a new Director of the Central Bureau of Investigation (CBI).
The Director of the CBI is appointed as per section 4A of the Delhi Special Police Establishment Act of 1946.
The CBI was set up in 1963 by a resolution of the Ministry of Home Affairs.
Now, the CBI comes under the administrative control of the Department of Personnel and Training (DoPT) of the Ministry of Personnel, Public Grievances and Pensions.
The establishment of the CBI was recommended by the Santhanam Committee on Prevention of Corruption (1962–1964).
The CBI is not a statutory body. It derives its powers from the Delhi Special Police Establishment Act, 1946.
The CBI is the main investigating agency of the Central Government.
It also provides assistance to the Central Vigilance Commission and Lokpal.
It is also the nodal police agency in India that coordinates investigations on behalf of Interpol Member countries.
The CBI is headed by a Director.
The CBI has jurisdiction to investigate offenses pertaining to 69 Central laws, 18 State Acts and 231 offenses in the IPC.
Appointment of CBI Director:

The Director of CBI as Inspector General of Police, Delhi Special Police Establishment, is responsible for the administration of the organization.
The Lokpal and Lokayuktas Act (2013) amended the Delhi Special Police Establishment Act (1946) and made the following changes with respect to the appointment of the Director of CBI:
Appointment Committee: The Central Government shall appoint the Director of CBI on the recommendation of a three-member committee consisting of the Prime Minister as Chairperson, the Leader of Opposition in the Lok Sabha, and the Chief Justice of India or Judge of the Supreme Court (SC) nominated by him.

Tenure of Director: The Director of CBI has been provided security of two-year tenure in office by the CVC Act, 2003.