Idu Mishmis And Dibang Wildlife Sanctuary : Report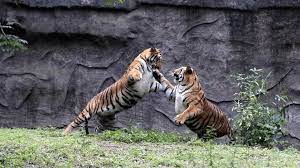 National Tiger Conservation Authority (NTCA) announced that the Dibang Wildlife Sanctuary in Arunachal Pradesh would soon be notified as a tiger reserve.
This move has caused unrest among the Idu Mishmi tribe who feel that a tiger reserve would "hinder their access" to the forest.
Idu Mishmi is a sub-tribe of the Mishmi group in Arunachal Pradesh and neighbouring Tibet, primarily living in the Mishmi Hills bordering Tibet.
Their ancestral homelands are spread over the districts of Dibang Valley and Lower Dibang Valley as well as parts of Upper Siang and Lohit.
The Dibang Wildlife Sanctuary is located in the northeastern state of Arunachal Pradesh in India.
The sanctuary is named after the Dibang River, which flows through it.
It is considered a biodiversity hotspot and is part of the Eastern Himalayas Endemic Bird Area.
The sanctuary has a diverse range of flora, including tropical evergreen forests, subtropical broadleaf forests, alpine meadows, and subalpine coniferous forests.
Some of the important tree species found here include oak, rhododendron, bamboo, and fir.
The Sanctuary is home to several rare and endangered species of animals, including the Mishmi takin, musk deer, goral, clouded leopard, snow leopard, and tiger.
It is also home to several bird species such as the Satyr tragopan, Blyth's tragopan, and Temminck's tragopan.
The sanctuary is home to several indigenous communities, such as Idu Mishmi.
The Dibang Wildlife Sanctuary was notified in 1998 to protect its rich biodiversity.