Inclusion Of Ladakh Under The Sixth Schedule Of The Constitution: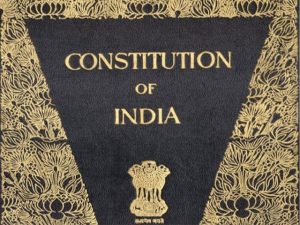 Various civil society groups in Ladakh have been demanding inclusion of Ladakh under the Sixth Schedule of the Constitution.
The demand for Sixth Schedule started after they felt that the Ladakh Autonomous Hill Development Council (LAHDC) in current form can no longer protect the interest of tribal as it did not have power to legislate or frame rules on subjects like land, jobs, and cultures.
It is estimated that more than 90% of Ladakh's population is tribal. The primary Scheduled Tribes (STs) in Ladakh are Balti Beda, Bot (or Boto), Brokpa (or Drokpa, Dard, Shin), Changpa, Garra, Mon and Purigpa.
Thereby several distinct cultural heritages of these communities in Ladakh region needs to be preserved and promoted.
About the Sixth Schedule:
It protects tribal populations and provides autonomy to the communities through creation of autonomous development councils that can frame laws on land, public health, agriculture and others.
As of now, 10 autonomous councils exist in Assam, Meghalaya, Tripura and Mizoram.
This special provision is provided under Article 244(2) and Article 275(1) of the Constitution.
Key provisions:
The governor is empowered to organise and re-organise the autonomous districts.
If there are different tribes in an autonomous district, the governor can divide the district into several autonomous regions.
Composition: Each autonomous district has a district council consisting of 30 members, of whom four are nominated by the governor and the remaining 26 are elected on the basis of adult franchise.
Term: The elected members hold office for a term of five years (unless the council is dissolved earlier) and nominated members hold office during the pleasure of the governor.