Ancovax : Covid-19 Vaccine For Animals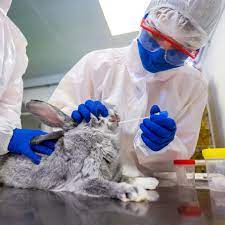 The Agriculture Ministry unveiled India's first Covid-19 vaccine for animals.
Developed by the Hisar-based National Research Centre on Equines, the vaccine, called Ancovax, can protect animals against the Delta and Omicron variants of SARS-CoV-2.
Ancovax can be used in dogs, lions, leopards, mice, and rabbits.
It is an inactivated vaccine developed using an infectious part of the Delta variant. In addition, it uses Alhydrogel as an adjuvant to boost the immune response.
This is the first Covid-19 vaccine for animals developed in India.