State Ranking Index For NFSA 2022: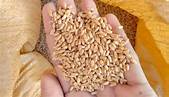 Union Food and Consumer Affairs Minister released the 'State Ranking Index for NFSA' 2022 during a conference of State Food Ministers on 'Food and Nutrition Security of India'.
Findings:
Odisha is in the first position, followed by Uttar Pradesh and Andhra Pradesh.
Among the special category States (the Northeastern States, Himalayan States, and the Island States), Tripura has obtained the first rank. Himachal Pradesh and Sikkim are in the second and third positions.
The findings from the exercise revealed that most States and Union Territories have fared well in digitisation, Aadhaar seeding, and ePoS installation, which reiterates the strength and scale of the reforms.
States and Union Territories have to improve their performance in a few areas:

Exercises, such as conducting and documenting social audits thoroughly.
Operationalising functions of State food commissions across States and Union Territories.
Significance of the Index:
It measures the effectiveness of NFSA: The current version of the Index measures the effectiveness of NFSA implementation majorly through operations and initiatives under TPDS (Targeted Public Distribution System).
Will lead to the healthy competition: Ranking will lead to healthy competition among States under the NFSA, also known as the food law, under which the Centre provides highly subsidized foodgrains to nearly 80 crore people.
The government provides 5 kg of food grains per person per month at ₹1-3 per kg.