India Energy Security Scenarios (IESS) 2047 V3.0: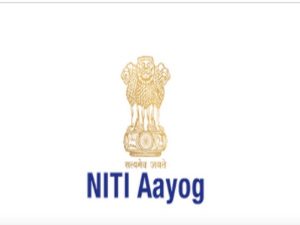 NITI Aayog unveiled the latest version of the India Energy Security Scenarios (IESS) 2047 V3.0, an open-source tool designed to evaluate the integrated impact of various green energy policies of the Government of India.
The baseline for the tool has been set at 2020 and is continually calibrated up to 2022, ensuring the accuracy of its predictions.
NITI Aayog also released the India Climate Energy Dashboard (ICED) 3.0.
ICED is the country's one-stop platform for near real-time data on the energy sector, climate, and related economic datasets based on government published sources.
Key Features and Functionality of IESS 2047 V3.0:
This tool assesses the demand and supply of energy in the country, considering policies related to alternative energy resources like Green Hydrogen Mission, Renewable Purchase Obligations, PM-KUSUM, Offshore wind strategy, among others.
By analyzing emissions, cost, land, and water requirements up to 2047, IESS 2047 aims to steer India towards a sustainable and net-zero energy future.
The tool is open-source, easily downloadable, and user-friendly, encouraging accessibility and engagement from researchers, think tanks, and the public.
IESS 2047 allows users to generate personalized pathways, tailored to specific factors like industry, services, agriculture, population, urbanization, and end-use energy demand.
By providing reliable estimates of the country's energy needs, IESS 2047 helps reduce India's reliance on external agencies.