India Has Signed Bilateral Air Service Agreement With 116 Countries: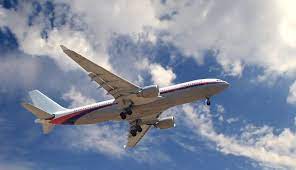 India has signed a bilateral air service agreement with 116 countries including neighbouring Bangladesh, Afghanistan, and Pakistan along with the US, UK, UAE etc
Airline can operate to/from a point in India: Any designated foreign airline can operate to/from a point in India if it is designated as a point of call in the bilateral Air Services Agreement (ASA) signed between India and the country which has designated the airline.
Free to mount scheduled operations: Indian designated carriers are free to mount scheduled operations to/from any international airport, including Kannur International Airport, under the ambit of bilateral ASAs concluded by India with foreign countries.
Operating passenger services: Currently, due to a significant imbalance in the number of points of call in favour of foreign carriers, the Government of India is not granting any non-metro airport as a new point of call to any foreign carrier for the purpose of operating passenger services.
India's Open Sky Policy:
The National Civil Aviation Policy (2016) allows the government to enter into an 'open sky' air services agreement on a reciprocal basis with South Asian Association for Regional Cooperation (SAARC) nations as well as countries beyond a 5,000 km radius from New Delhi.
It implies that nations within 5,000 kilometres of distance need to enter into a bilateral agreement and mutually determine the number of flights that their airlines can operate between the two countries.
India has open sky agreements with Greece, Jamaica, Guyana, Finland, the USA, Japan, etc.
The degree of "sky openness" depends on the freedoms of the air in the country granted to foreign airlines.
There are 9 such freedoms according to the 1944 Convention on International Civil Aviation