New Zealand's Bill On Tobacco Endgame: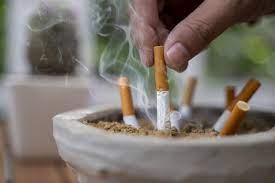 To fulfil its plan to be smokefree by 2025, the New Zealand Parliament recently tabled the Smokefree Environments and Regulated Products (Smoked Tobacco) Amendment Bill.
Emulating New Zealand, Malaysia is also considering a ban on smoking and the sale of all tobacco products, including e-cigarettes, to people born after 2007.
The Tobacco Endgame refers to a policy approach that focuses on ending the Tobacco Epidemic, aiming at a 'tobacco-free future'.
The Bill seeks three Strategies to reduce Smoking significantly or ending it.
If implemented, it will be the world-first legislation that will stop the next generation from ever being able to legally buy cigarettes.
Strategies Proposed:
Drastically reducing nicotine content in tobacco so it is no longer addictive (known as "denicotinisation" or "very low nicotine cigarettes" (VLNC)).
A 90% to 95% reduction in the number of shops that can sell tobacco.
Making it illegal to sell tobacco to people born on or after 1 January 2009.