India To Setup Digital University: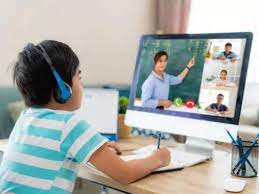 The Minister of Skill Development Shri Dharmendra Pradhan recently announced that India will soon set up Digital University. The main objective of establishing a Digital University is to reduce the cost of higher education.
The digital university is seen as a major step towards better employability through programmes in emerging areas and attaining 50% gross enrolment ration (GER) in higher education by 2030, as envisaged in the National Education Policy, 2020.
The digital university will start its operations in the next academic session with certificate and diploma programmes and offer degree courses subsequently.
As per the university's planned architecture, TOI has learnt, the digital content would be hosted on the Study Webs of Active-Learning for Young Aspiring Minds (SWAYAM) platform.
At the same time, the technology and administrative delivery will be entrusted to the Samarth platform, aimed at building digital campuses, which provide effortless and democratic delivery of educational services.