Indian Institute Of Millet Research (IIMR) In Hyderabad : Act As a Centre Of Excellence(Union Budget 2023)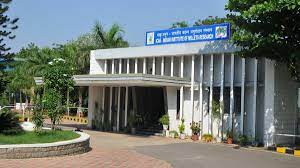 During the presentation of the Union Budget 2023, Union Finance Minister announced that the Indian Institute of Millet Research (IIMR) in Hyderabad will act as a Centre of Excellence (CoE) for 'Shree Anna' to take the research on millets to the international level and make India a global hub for millets.
India is the world's largest producer and second largest exporter of several types of 'Shree Anna' (millets) with a share of 41% in 2020, as per the Food and Agricultural Organisation (FAO).
Rajasthan, Karnataka, Maharashtra and Andhra Pradesh are leading producers.
As the year 2023 has been declared the 'International Year of Millet' by the United Nations General Assembly (UNGA).
The IIMR is considered the main driver behind the surge in the interest and consumption of millet-based products in the country in the last 5-6 years.