Indian Rupee Depreciated By 10% Against The US Dollar: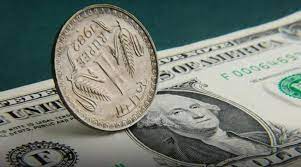 The Indian Rupee depreciated by around 10% against the US dollar and the rupee was the worst-performing Asian currency in 2022.
This decline was mainly on account of appreciation in the US currency on safe haven appeal amid fears of recession and inflation across many parts of the world and Russia-Ukraine war.
During the year, the rupee fell to a lifetime low of 83.2 against the dollar. Compared to rupee, depreciation of other Asian currencies was to a lesser extent.
During the year, the Chinese Yuan, Philippine Peso and Indonesian Rupiah fell around 9%. South Korean Won and Malaysian Ringgit declined by nearly 7% and 6%, respectively.
However, the Reserve Bank of India (RBI) heavily intervened in the forex market to defend rupee. Since the beginning of 2022, the country's foreign exchange reserves have fallen by USD 70 billion.
It stood at USD 562.81 billion as of 23rd December 2022.