India's Retail Inflation: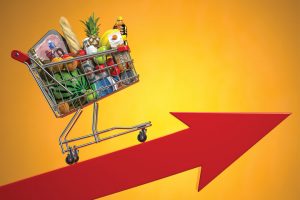 India's retail inflation resurged to 7% in August from 6.71% in July, fuelled by a 7.62% uptick in food prices paid by consumers, even as industrial output growth in July dropped to the lowest level since April at just 2.4%, with output levels dropping 2.75% month on month.
This is the eighth successive month that retail inflation has stayed above the central bank's upper tolerance threshold of 6% inflation for the economy, and constitutes a setback to households' spending power among the poorer sections.
Rural inflation that was at 6.8% in July, saw a sharper rise than urban inflation in August, rising to 7.15%.
Urban consumers' inflation rate moved up from 6.49% in July to 6.72%.
The uptick in inflation was largely driven by "a broad-based rise across the food segment", with a higher inflation in cereals, pulses, milk, fruits, vegetables and prepared meals and snacks.