Infrastructure Investment Trust (InvIT):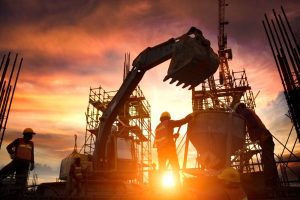 Canadian Pension Plan Investment Board and Ontario Teachers' Pension Plan will be the anchor investors for the Infrastructure Investment Trust (InvIT) of the National Highways Authority of India (NHAI) with each picking up 25% stake.
Besides, NHAI would retain a minimum of 15% equity and the rest would be offered to domestic institutional investors.
The InvIT will initially have a portfolio of five operating toll roads with an aggregate length of 390 kilometers, with more roads planned to be added later.
Infrastructure investment trusts (InvITs):
They are institutions similar to mutual funds, which pool investment from various categories of investors and invest them into completed and revenue-generating infrastructure projects, thereby creating returns for the investor.
They are regulated under the Sebi (Infrastructure Investment Trusts) Regulations, 2014 and the Indian Trust Act, 1882.
InvITs have a trustee, sponsor(s), investment manager and project manager.
Trustee (certified by Sebi) has the responsibility of inspecting the performance of an InvIT.
Sponsor(s) are promoters of the company that set up the InvIT.
Investment manager is entrusted with the task of supervising the assets and investments of the InvIT.
Project manager is responsible for the execution of the project.
The key features of InvITs are:

Mandatory distribution of 90% of net distributable cash flows to the unit investors, leverage cap of 70% on the net asset value, and a cap on exposure to assets under construction (for publicly placed InvITs).
The sponsor of the InvIT is responsible for setting up the InvIT and appointing the trustee.
The sponsor should hold a minimum 15% of the units issued by the InvIT with a lock-in period of three years from the date of issuance.