Dairy Investment Accelerator: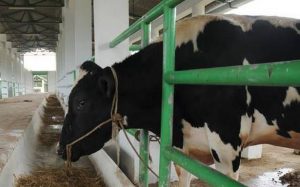 The Department of Animal Husbandry & Dairying (DAHD), Government of India, with a view to provide dedicated focus towards promoting & facilitating investments in the Indian Dairy sector, has setup Dairy Investment Accelerator under its Investment Facilitation Cell.
This Investment Accelerator is a cross functional team constituted to serve as the interface with investors.
It shall provide support across the investment cycle:

Offering specific inputs for evaluation of investment opportunities
Addressing queries about application to govt. schemes
Connecting with strategic partners
Providing on-ground assistance with state departments & relevant authorities
Animal Husbandry Infrastructure Development fund (AHIDF)
Dairy Investment Accelerator is also generating awareness among investors about Animal Husbandry Infrastructure Development fund (AHIDF).
AHIDF is one of the flagship schemes by DAHD, Government of India whereby Rs. 15,000 crorefund has been setup for offering financial support to entrepreneurs, private companies, MSME, Farmers Producers Organizations (FPOs), and Section 8 companies.