Initial Public Offering (IPO) of LIC: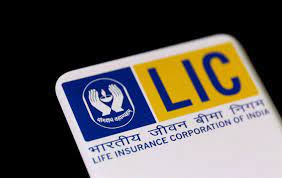 The biggest-ever initial public offering (IPO) of India is by the Life Insurance Corporation of India (LIC). It has been fully booked under all the offered categories
LIC's IPO has received bids for 2.95 times the shares that were being offered.
This helped the central government to raise Rs 21,000 crore as they sold 3.5% of the stake in LIC.
The IPO size is 16.2 crore equity shares but bids have been received for 47.77 crore equity shares.
On 12th May, the bidders of this IPO will be allocated shares. On 17th May 2022, it will be listed on the stock exchanges.
Rs 902-949 per equity share was fixed by the LIC for the issue.
The eligible employees as well as the retail investors got a discount of Rs 45 per equity share.
The policyholders received a discount of Rs 60 per share.
Initial public offering:
An IPO is a process of offering shares to the public in which a company offers newly issued shares for the first time.
IPOs are used to generate new equity capital for the companies.
Through IPOs the investments of the private shareholders like the founders of the company can be monetized.