Kisan Rin Portal: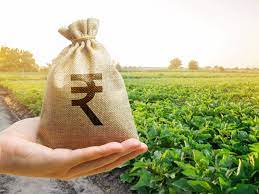 The Finance Minister and Agriculture Minister will inaugurate the 'Kisan Rin Portal'
Kisan Rin Portal helps farmers avail of subsidised loans under the Kisan Credit Card (KCC).
It was developed in collaboration with multiple government departments.
It offers a comprehensive view of farmer data, loan disbursement specifics, interest subvention claims, and scheme utilisation progress.
It fosters seamless integration with banks for more focused and efficient agriculture credit.
Kisan Credit Card (KCC):
The Kisan Credit Card (KCC) scheme was introduced in 1998 to issue KCC to farmers on the basis of their holdings for uniform adoption by the banks so that farmers may use them to readily purchase agriculture inputs such as seeds, fertilisers, pesticides, etc and draw cash for their production needs.