SAARC: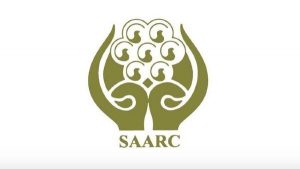 A meeting of foreign ministers from the South Asian Association for Regional Cooperation (SAARC) countries, which was set to be held in New York on Saturday, has been cancelled.
Sources report that the member states were unable to agree upon the participation of Afghanistan, with Pakistan and India in particular at loggerheads over the issue.
After no consensus could be formed, Nepal, the 'host' of the summit, officially cancelled the meeting.
The Taliban has not been recognised as the official government of Afghanistan by any SAARC countries barring Pakistan. Several top Taliban leaders are blacklisted by the US and/or designated as international terrorists.
Apart from Pakistan, which has close ties to the Taliban, particularly its violent subgroup, the Haqqani Network, none of the other SAARC members recognise the Taliban and some, like India, have openly questioned their legitimacy.
Formation of SAARC:
SAARC is a regional inter-governmental organisation of South Asian countries namely, India, Bangladesh, Bhutan, the Maldives, Nepal, Pakistan and Sri Lanka.
Afghanistan joined the bloc in 2007, under its then President Hamid Karzai.
SAARC also includes nine formally recognised observers including the European Union, the US, Iran and China.