International Counter Terrorism Conference 2022: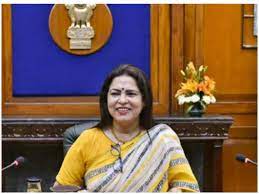 The International Counter Terrorism Conference 2022 was organised by the Global Counter Terrorism Council (GCTC).
GCTC is an International Think-Tank Council with an overarching mission of reducing the vulnerability of people worldwide to terrorism by preventing, combating and prosecuting terrorist acts and countering incitement and recruitment to terrorism.
Earlier, in the 13th BRICS Summit held in 2021, BRICS counter terrorism action plan was adopted.
Issues Raised by India:
Emergence of new "religiophobia", especially against Hindus, Buddhists and Sikhs, is a matter of serious concern and needs to be recognised, just like Christianophobia, Islamophobia and anti-semitism, to bring a balance in discussions on such issues.
An irrational or obsessive fear or anxiety of religion, religious faith, religious people or religious organisations.
In the past two years, several Member States have been trying to label terrorism into categories such as racially and ethnically motivated violent extremism, violent nationalism, right wing extremism, etc.
Calling it a "dangerous" tendency, India said this goes against some of the accepted principles agreed to by all UN Member States in the recently adopted Global Counter-Terrorism Strategy.
Global Counter-Terrorism Strategy states that terrorism in all its forms and manifestations should be condemned and there cannot be any justification for any act of terrorism, whatsoever.
India's annual resolution on the issue of counter-terrorism was adopted by consensus in the First Committee of the United Nations General Assembly (UNGA).
India, a victim of state-sponsored cross-border terrorism, has been at the forefront in highlighting the serious threat to international peace and security emanating from acquisition of weapons of mass destruction by terrorist groups.