Monetary Policy: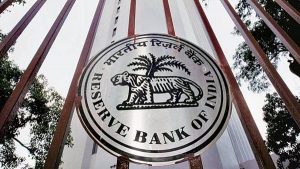 The Reserve Bank of India maintained status quo in key policy rates as the Monetary Policy Committee (MPC) voted unanimously to keep the policy repo rate at four percent to keep the stance accommodative.
While announcing the Bi-monthly Policy, RBI Governor Shaktikant Das said, Marginal Standing Facility (MSF) rate and bank rate will remain unchanged at 4.25 percent.
Reverse repo rate will also remain unchanged at 3.35 percent.
He said that the projection for real Gross Domestic Product (GDP) growth is retained at 9.5 percent in 2021-22, consisting of 6.6 percent in the third quarter and six percent in the fourth quarter.
He pointed out that the real GDP growth is projected at 17.2 percent for Q1 of 2022-23 and at 7.8 percent for Q2 of 2022-23.
The Consumer Price Index (CPI) inflation is projected at 5.3 percent in 2021-22, which consists of 5.1per cent in Q3, and 5.7 percent in Q4 with risk broadly balanced.
Das also informed that RBI is planning to launch Unified Payment Interface (UPI)-based payment products for feature phone users in order to further deepen digital payments and make them more inclusive.
The Central Bank will also enhance the transaction limit for payments through UPI for the Retail Direct Scheme for investment in G-secs and Initial Public Offering (IPO) applications from two lakh to five lakh rupees.