International Maths Day 2022: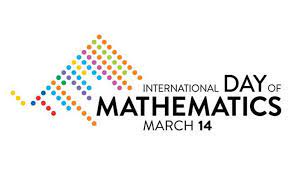 14th March, every year is observed as the International Day of Mathematics.
The International Day of Mathematics is a project led by the International Mathematical Union with the support of numerous international and regional organizations.
The first International Day of Mathematics was marked in March 2020.
March 14 is already celebrated in many countries as Pi Day because that date is written as 3/14 in some countries and the mathematical constant Pi is approximately 3.14.
The theme for the 2022 International Day of Mathematics is Mathematics Unites.
National Mathematics Day Celebrated every year on December 22.
It is observed to honor the birth anniversary of the famous mathematician Srinivasa Ramanujan who greatly contributed towards mathematical analysis, number theory, infinite series and continued fractions.
2021 marks 134th birth anniversary of Dr Ramanujan.