National Conference On Cooperation Policy: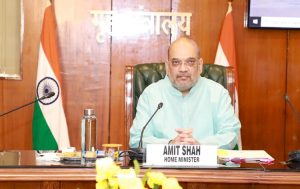 The National Conference on Cooperation Policy concluded in New Delhi.
Highlights of the Conference:
The conference was structured into six important themes covering not only the whole life cycle of cooperatives but also touching upon all the facets of their business and governance.
The panel discussions have been held on following themes:
Present legal framework, identification of Regulatory policy, Operational barriers and measures required for their removal leading to Ease of Doing Business and providing a level playing field to cooperatives and other economic entities.
Reforms for strengthening governance including cooperative principles, democratic member control, increasing member participation, transparency, regular elections, Human Resource Policy, leveraging International & National best practices, account keeping & auditing.
Multi Cooperative Vibrant economic entities by strengthening infrastructure, strengthening equity base, access to capital, diversification of activities, promoting entrepreneurship, promoting branding, marketing, business plan development, innovation, technology adoption and exports
Training, Education, knowledge sharing and Awareness Building including mainstreaming cooperatives, linking training with entrepreneurship, inclusion of Women, Youth & Weaker Sections.
Promoting new cooperatives, revitalising defunct ones, promoting cooperation among cooperatives, increasing membership, formalising collectives, developing cooperatives for sustainable growth, mitigating regional imbalances & exploring new sectors.
Promoting social cooperative and role of cooperatives in social security.
The ministry is planning a series of such conferences with different stakeholders, besides, shortly, another workshop with all cooperative federations to invite their views.
These efforts will culminate in the formulation of a new robust National Cooperation Policy, giving impetus to strengthen the cooperative based economic model in the country to realise the vision and mantra of Sahkar Se Samaridhi.