Intersolar Europe 2023 Exhibition: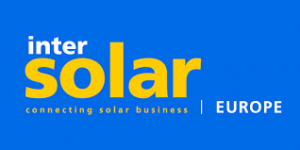 Indian Renewable Energy Development Agency (IREDA) recently took part in the prestigious Intersolar Europe 2023 exhibition held in Munich, Germany.
IREDA showcased its commitment to renewable energy financing, sustainability, and fostering partnerships.
IREDA's active participation at Intersolar Europe 2023 reflects its dedication to renewable energy development.
Held in Munich, Germany, this globally acclaimed exhibition provides a platform for industry leaders, manufacturers, suppliers, and service providers to exchange ideas and explore advancements in the solar industry.
During the exhibition, IREDA seized the opportunity to hold discussions and meetings with key stakeholders.
A meeting was held to review the progress of the current line of credit and discuss potential future collaborations.
Additionally, IREDA explored collaborative opportunities and partnerships with Commerz Bank, a renowned German financial institution, to further advance their shared objectives in renewable energy.
Intersolar Europe is an integral part of The smarter E Europe, the continent's largest platform for the energy industry.